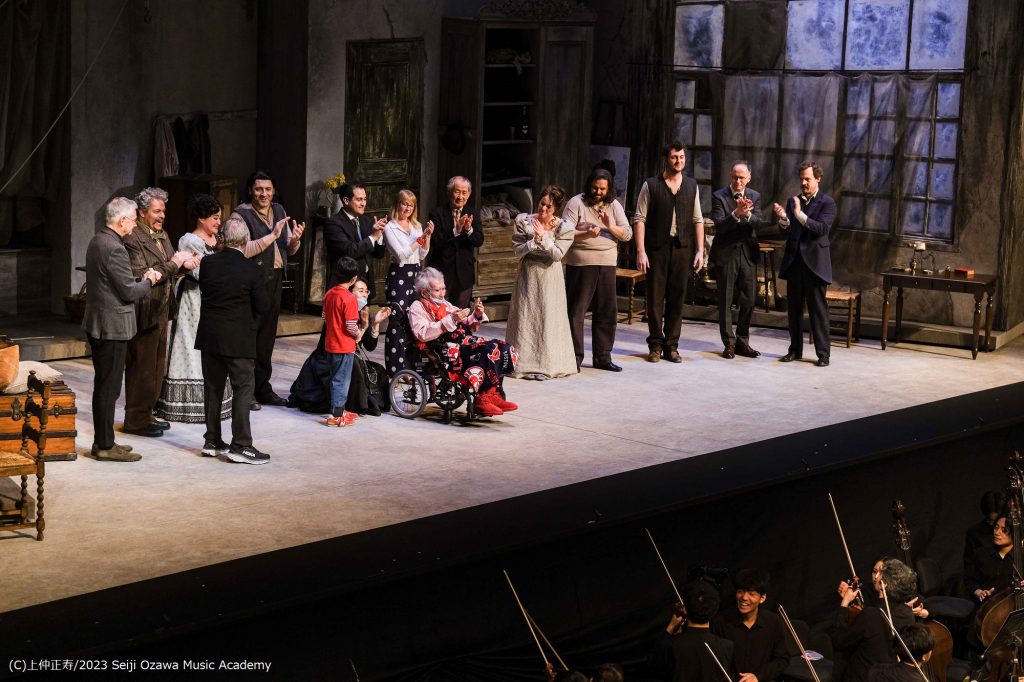 Seiji Ozawa Music Academy celebrates the opening day of "La Bohème"! Director Seiji Ozawa also applauded!
The Seiji Ozawa Music Academy aims to nurture young musicians in the form of preparing an orchestra to collaborate with world-class singers and stage directors in an opera production. The 19th Opera Project "La Bohème" opened today at ROHM Theatre Kyoto.
In addition to the singers who are active in opera houses around the world, over 350 artists and staff came together to create a beautiful production. The energetic orchestra led by Maestro Matheus, the gorgeous set, costumes, and vivid chorus all play important roles in the performance.
Director Seiji Ozawa, who was in attendance watching the performance, also took the stage during the curtain call and expressed his gratitude to the audience.
The second performance will be held at the same venue on the 19th, followed by performances at the Tokyo Bunka Kaikan on the 23rd and at the Aichi Prefectural Art Theater on the 26th. Same-day tickets will be available, do be sure to come and experience the energy!