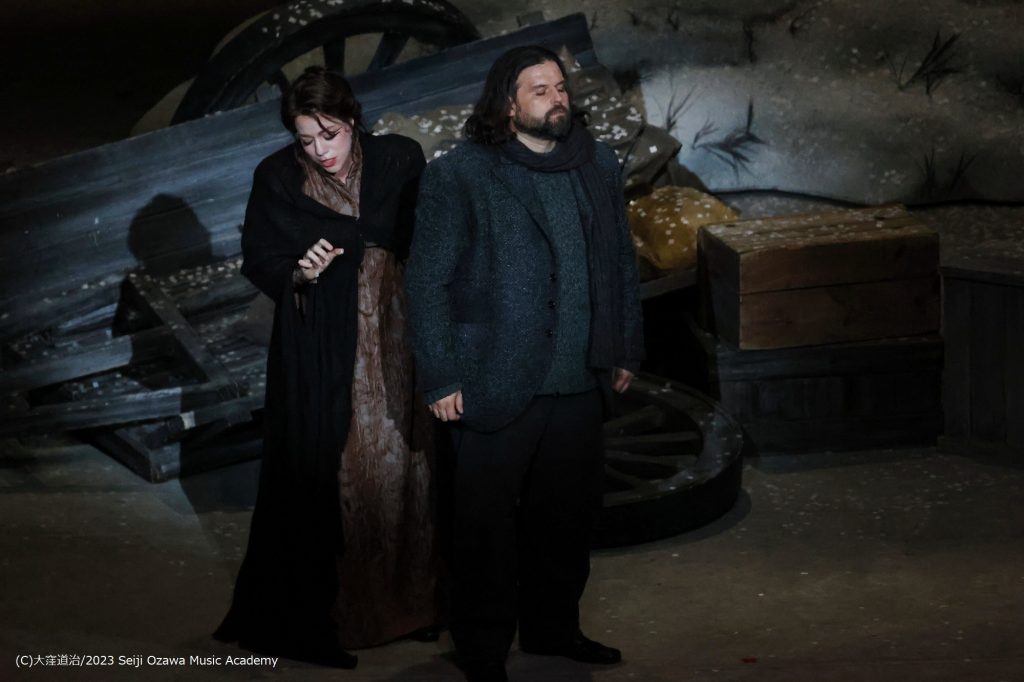 "La Bohème" Tokyo Performance appreciated with thunderous applause
"La Bohème" at the Tokyo Bunka Kaikan appreciated with thunderous applause.
A new experience for the Seiji Ozawa Academy Orchestra students at the third performance was how to respond to different acoustics in a venue where they have never played. During the sound check prior to the performance, the depth of the orchestra pit was adjusted to balance with the singers, and the Academy students learned how to perform in the environment. Leadership among the students was on display as they assimilated instructions from the conductor!
Sound is absorbed by the audience and the acoustics continuously change in the actual performance. The Academy students surely adopted themselves to the unfamiliar situation as the performance progressed, and the 4th act was particularly wonderful.
Director Seiji Ozawa was in attendance for the performance today and applauded the students who improved during the performance, and the audience who supported them. Thank you very much for coming! The next performance in Nagoya is the final performance!