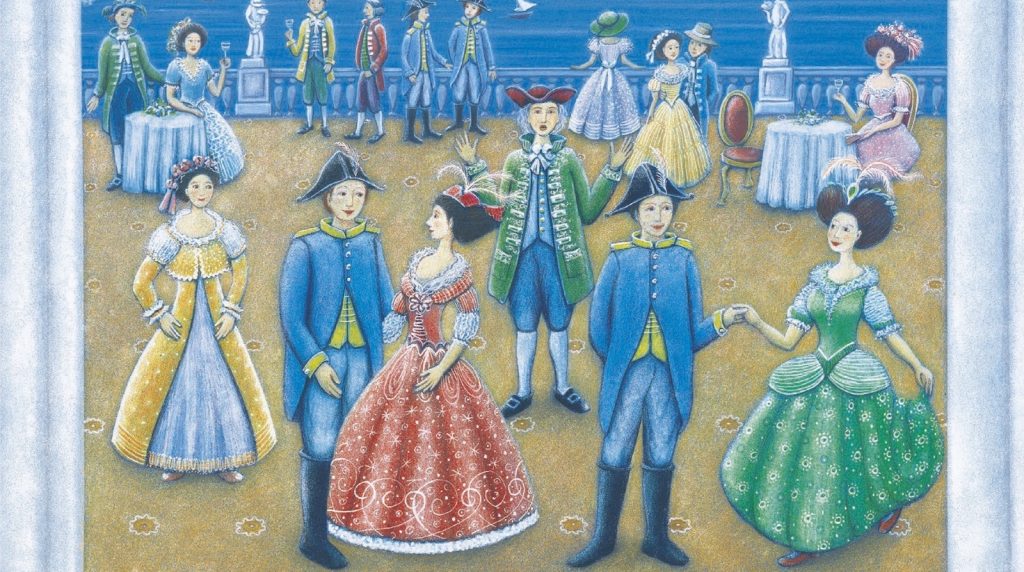 2024 "Così fan tutte" Tickets go on sale on Nov 18!
The Seiji Ozawa Music Academy is happy to announce its opera performances and tickets information for the Seiji Ozawa Music Academy Opera Project XX Mozart: Così fan tutte, for March 2024 in Kyoto, Kanagawa and Tokyo.
Mozart's opera Così fan tutte has been selected to be performed for the Academy's 20th Anniversary Opera Project. This was the first opera that Director Seiji Ozawa ever conducted abroad in 1969 at the Salzburg Festival, as well as the first work for which Diego Matheuz was involved in the selection process in his capacity as principal conductor of Seiji Ozawa Music Academy.
Following Le Nozze Di Figaro and Don Giovanni, Così fan tutte is the final work in "Da Ponte's Trilogy", the collaboration created by the famous duo of Mozart and librettist Da Ponte. The love stories of two couples are orchestrated in beautiful ensembles unique to Mozart. This is only the second time since 2001 that the Seiji Ozawa Music Academy is featuring Così fan tutte.
The opera will be directed by David Kneuss, who served as executive stage director at the Metropolitan Opera House for many years, with the set and costume design by Robert Perdziola.
The roles of the two couples are to be played by up-and-coming opera singers Samantha Clarke*, Rihab Chaieb, René Barbera, and Alessio Arduini. The cast is sure to create a gorgeous stage performance and includes Barbara Frittoli, the queen of Italian opera, as the maid and love guide Despina, and Rod Gilfry as the philosopher Don Alfonso.
Together with Maestro Diego Matheuz, internationally acclaimed musicians including members of the Saito Kinen Orchestra will guide the young Academy Orchestra musicians who were selected through competitive auditions in Japan and other Asian countries. There is no doubt that the coaches will passionately teach the next generation of musicians together with Academy Director Seiji Ozawa.
The tickets for the Seiji Ozawa Music Academy Opera Project XX Mozart: Così fan tutte with performances in Kyoto, Kanagawa, and Tokyo will be on sale starting Saturday November 18, 2023.
We offer a range of tickets from S to C categories. It is our wish to invite a younger audience in their 20's and 30's to experience the world of opera and will offer a limited number of U25 tickets (for those under 25 years old) and U39 tickets (for those under 39 years old).
We will also offer an "Opera for Children" performance (free admission, not open to the public) for elementary school students in Kyoto, at the ROHM Theatre Kyoto, where the opera production will be based.
Please click here for more infomation>>>
*The artist has been changed from the original announcement.
This production premiered at Hyogo Performing Arts Center on July 18, 2014.